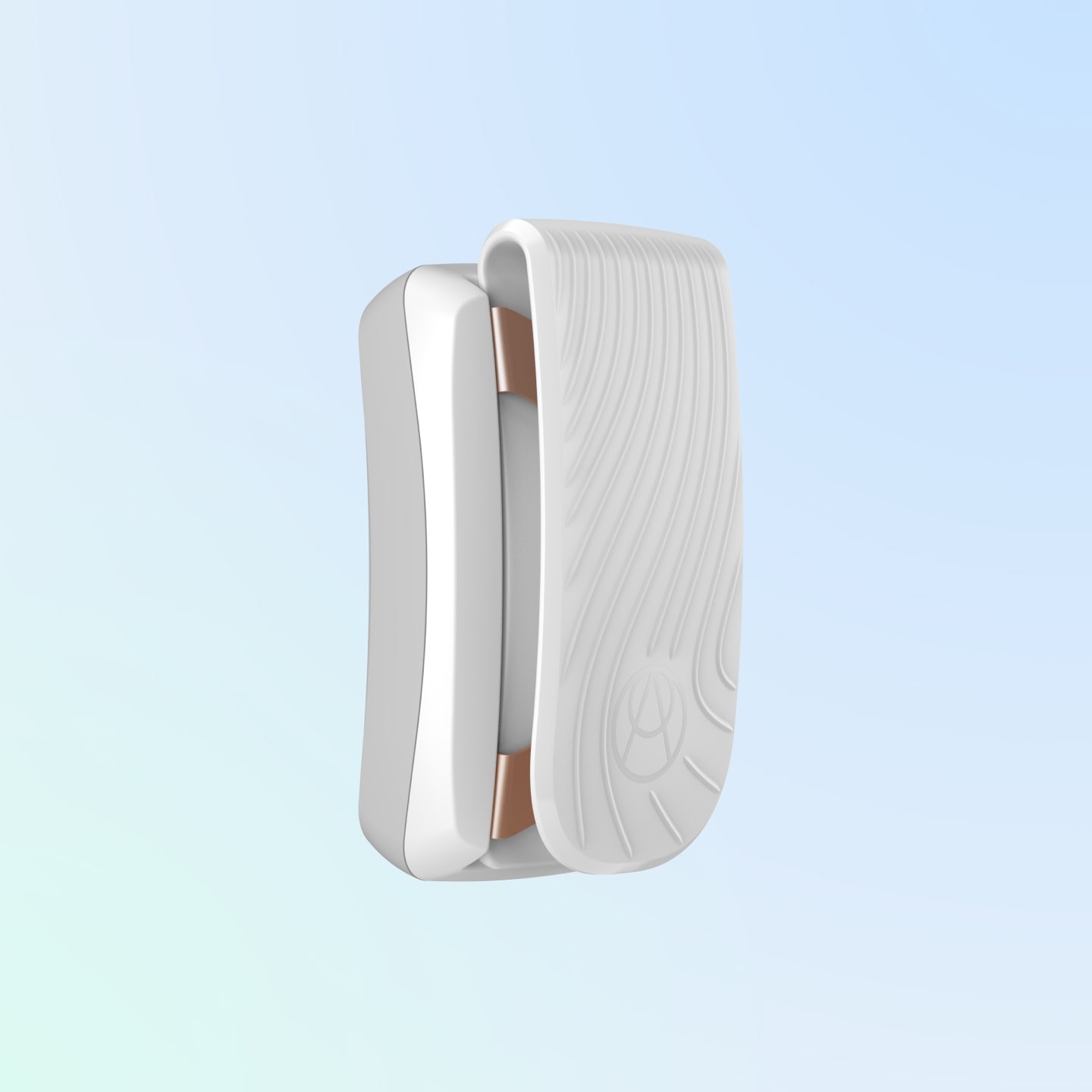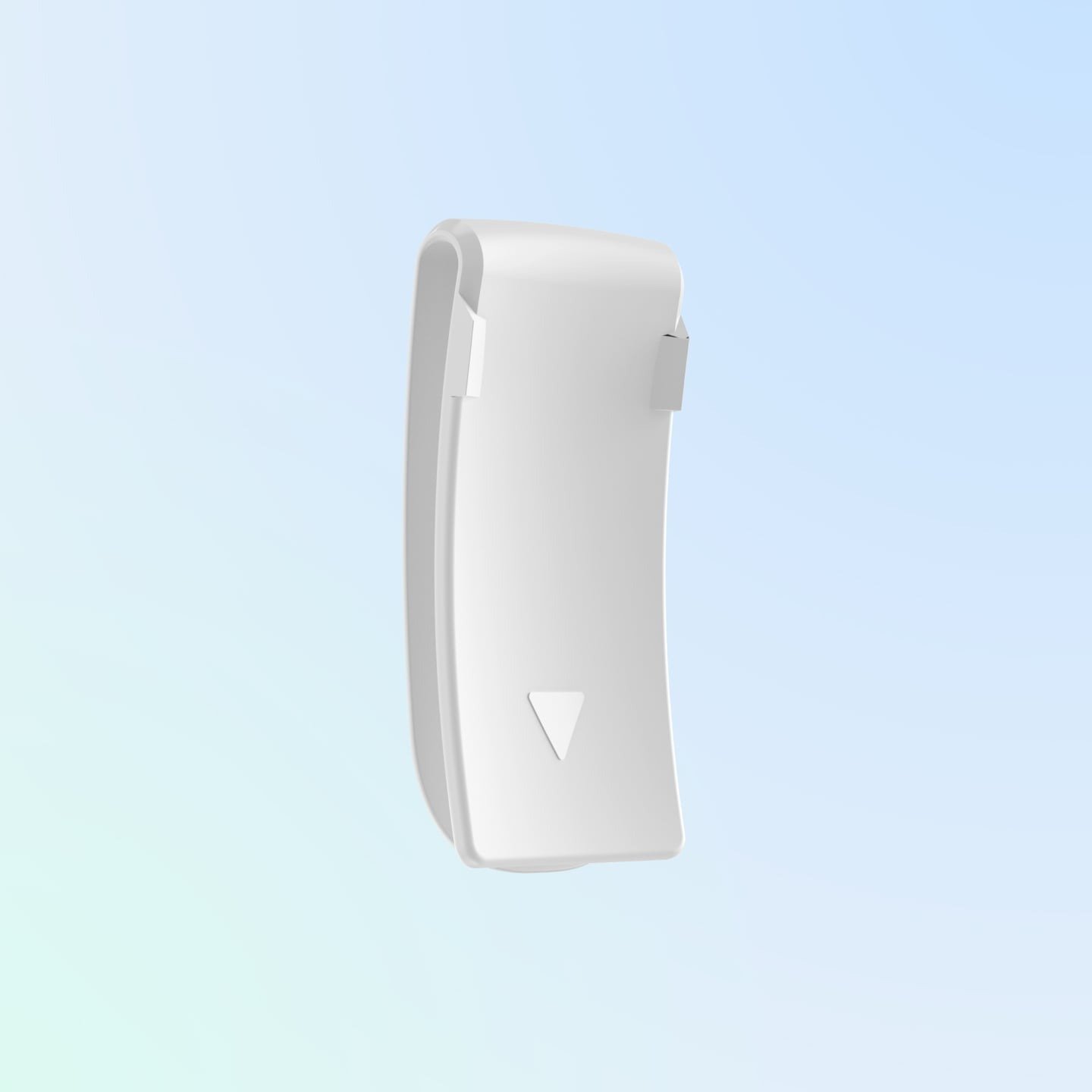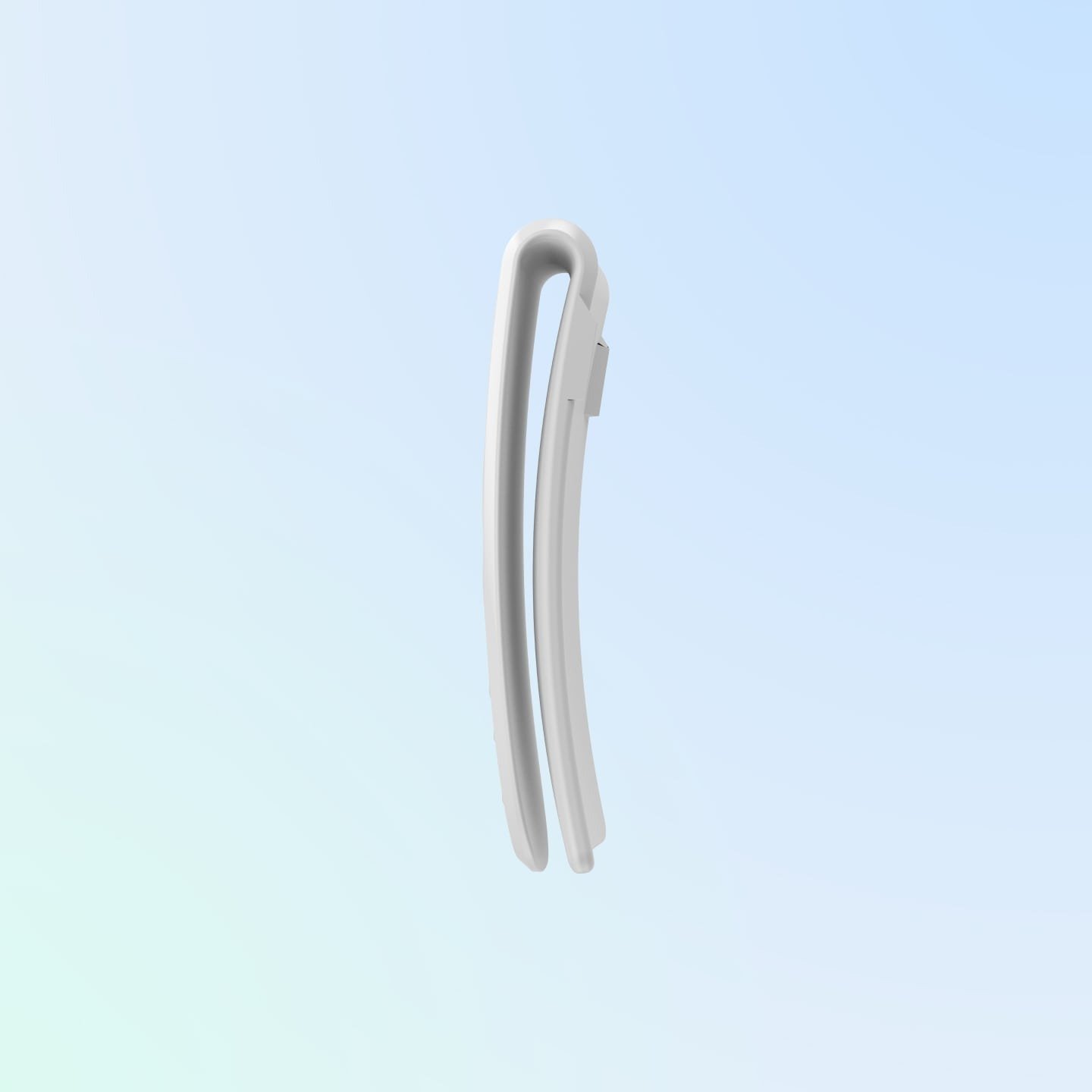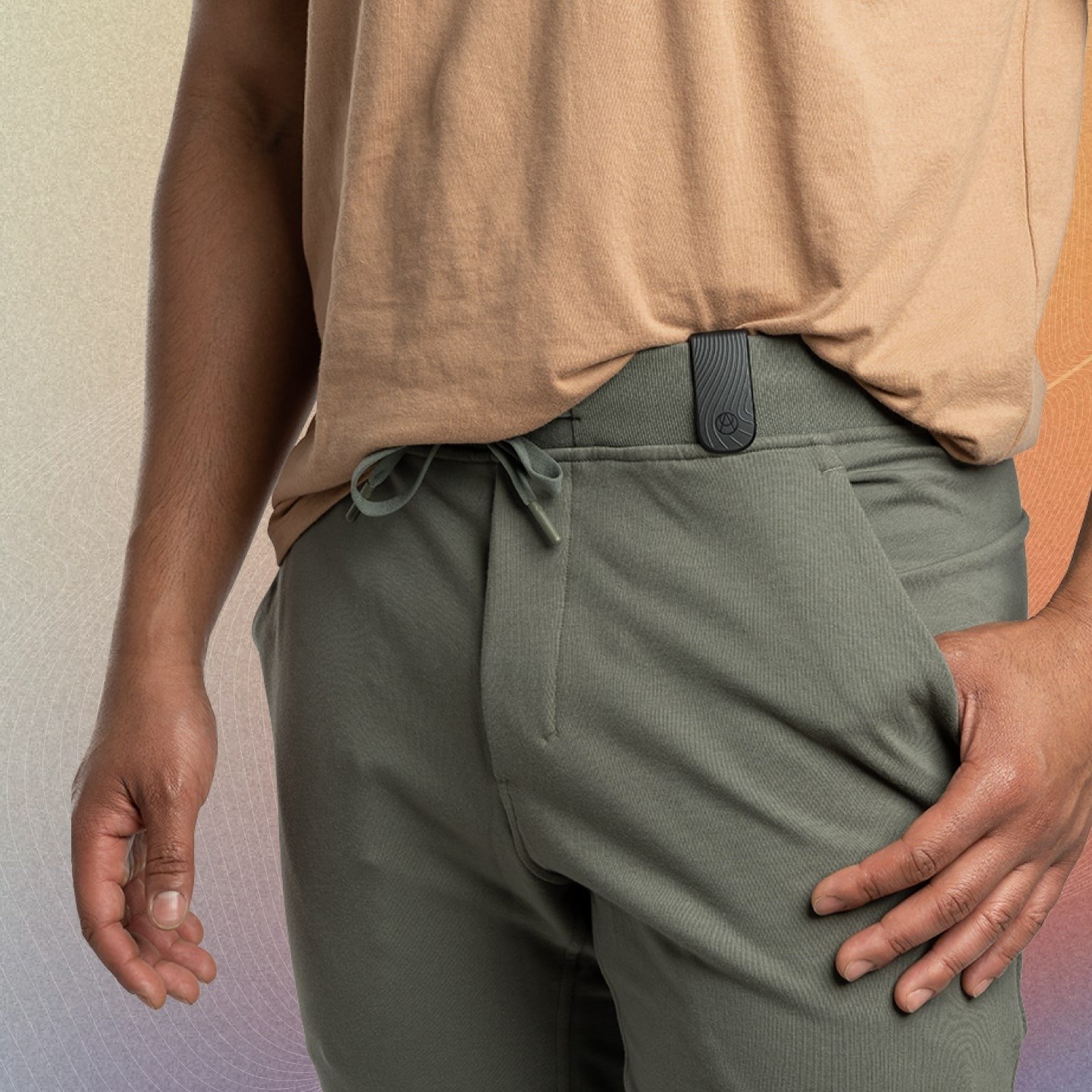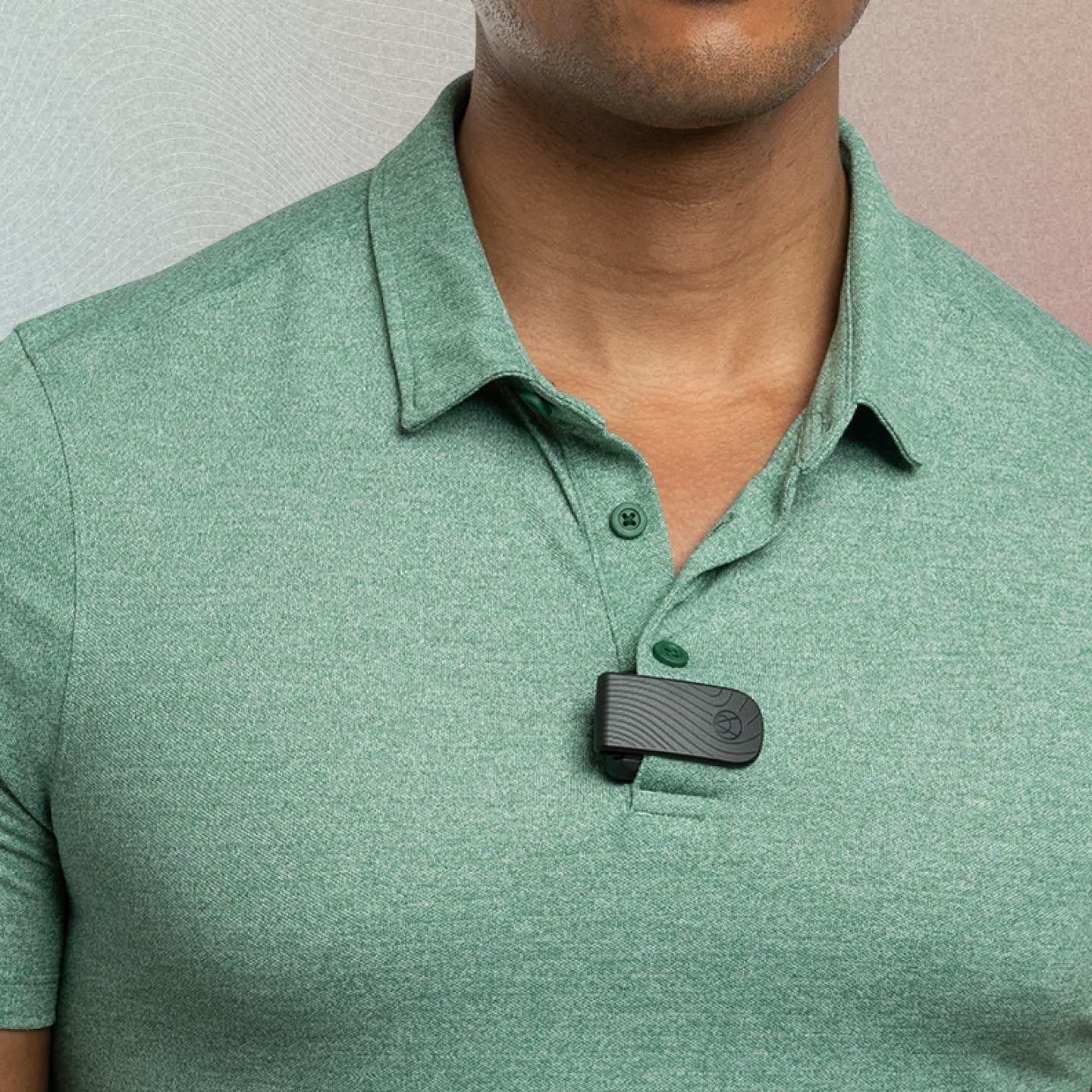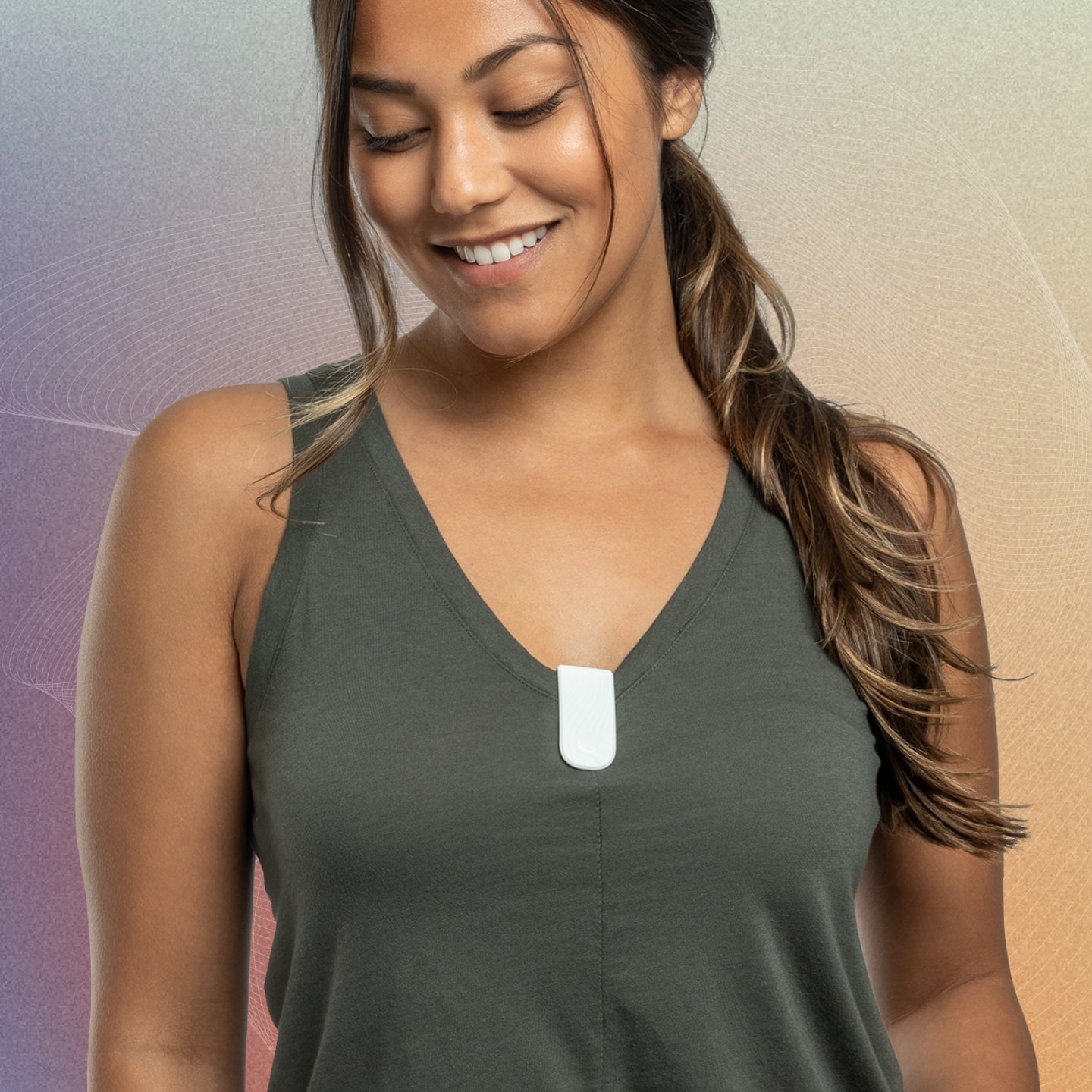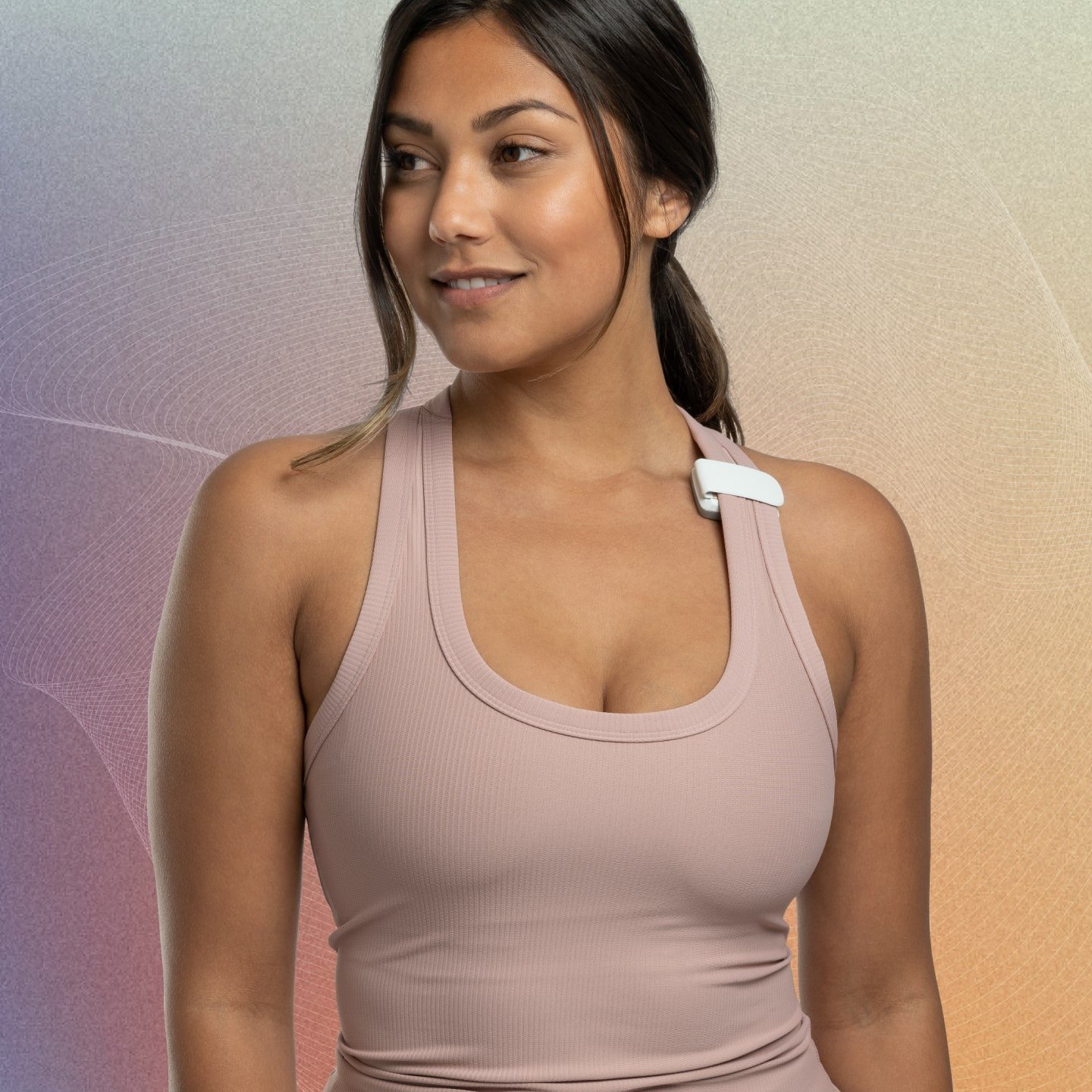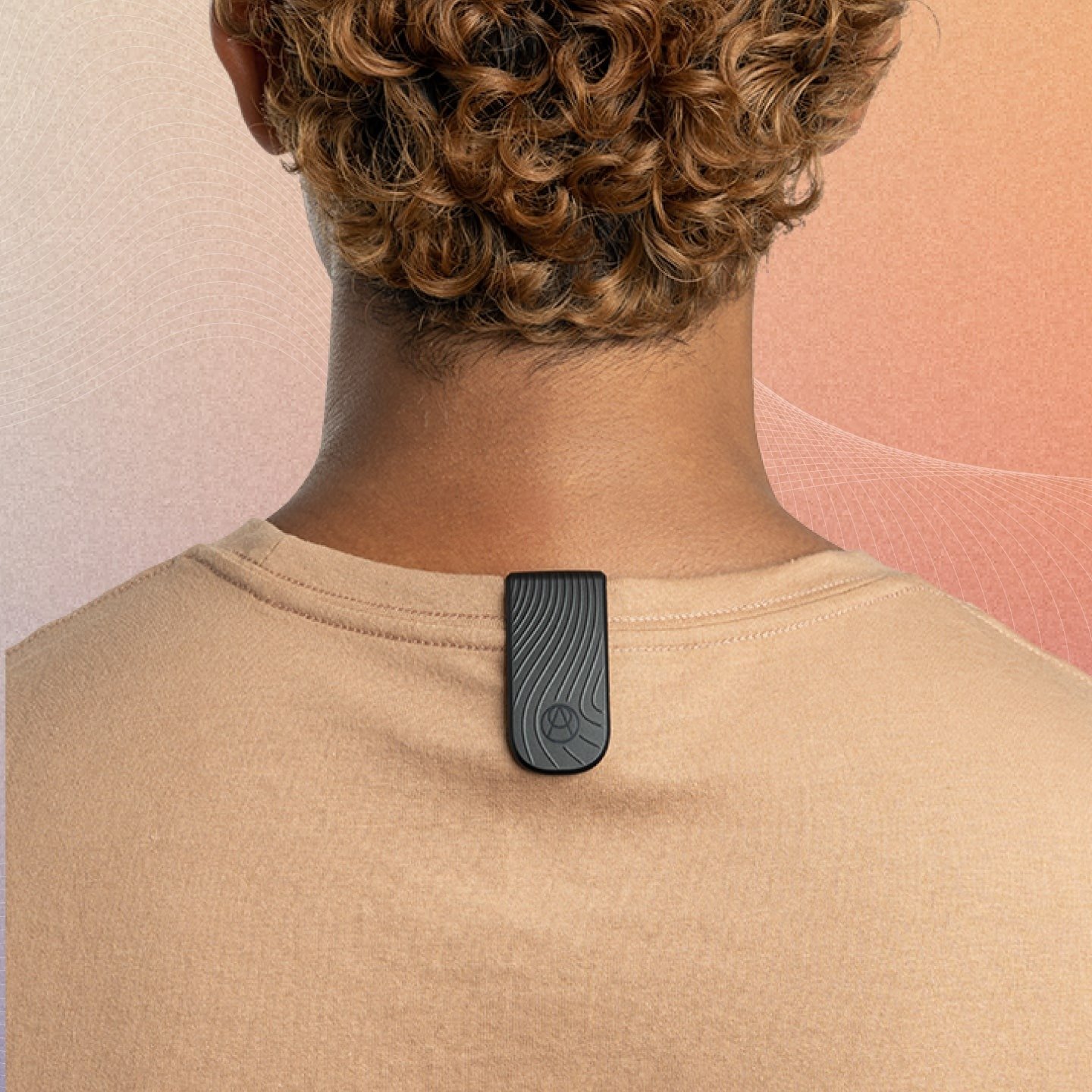 Introducing the new Clip for Apollo wearables, for effortless stress relief you can wear anywhere. The Apollo Clip makes it easy and unobtrusive to wear the Apollo device any way you like, day or night.
Note, all new Apollo devices are sold with a Clip and a Band in the size of your choice.
The Apollo Clip makes it easy and unobtrusive to wear the Apollo device anytime, anywhere. Try wearing the Apollo in different places using the Clip or Band and experiment with what feels best to you. Try using the Clip on a waistband, shirt collar, or bra strap. For best results, place your Apollo device in close contact with your body and ideally near a bone, such as near the collarbone, wrist, hipbone, or ankle.
For best results, it's important to attach the wearable on the Clip near a bone, like your chest, spine (near the back of your neck), or hip.
To use the Clip:
Remove the Band (if already attached)
Slide the Clip underneath the metal top of the device. The triangle on the back of the clip should face the device
There will be a click when it is securely attached
Wear your Apollo with the back of the device next to your body
A note on intensity: Intensity level preference will vary depending how you wear your Apollo. Use the Apollo Neuro app or the buttons on the Apollo device to adjust the intensity up or down. You can feel Apollo vibrations more on larger bones, so if you wear Apollo on your chest or spine, you'll likely want to start with a much lower intensity than wearing it on your wrist or ankle.
Clips are made from durable polycarbonate plastic
26mm wide by 55mm long x 10mm tall