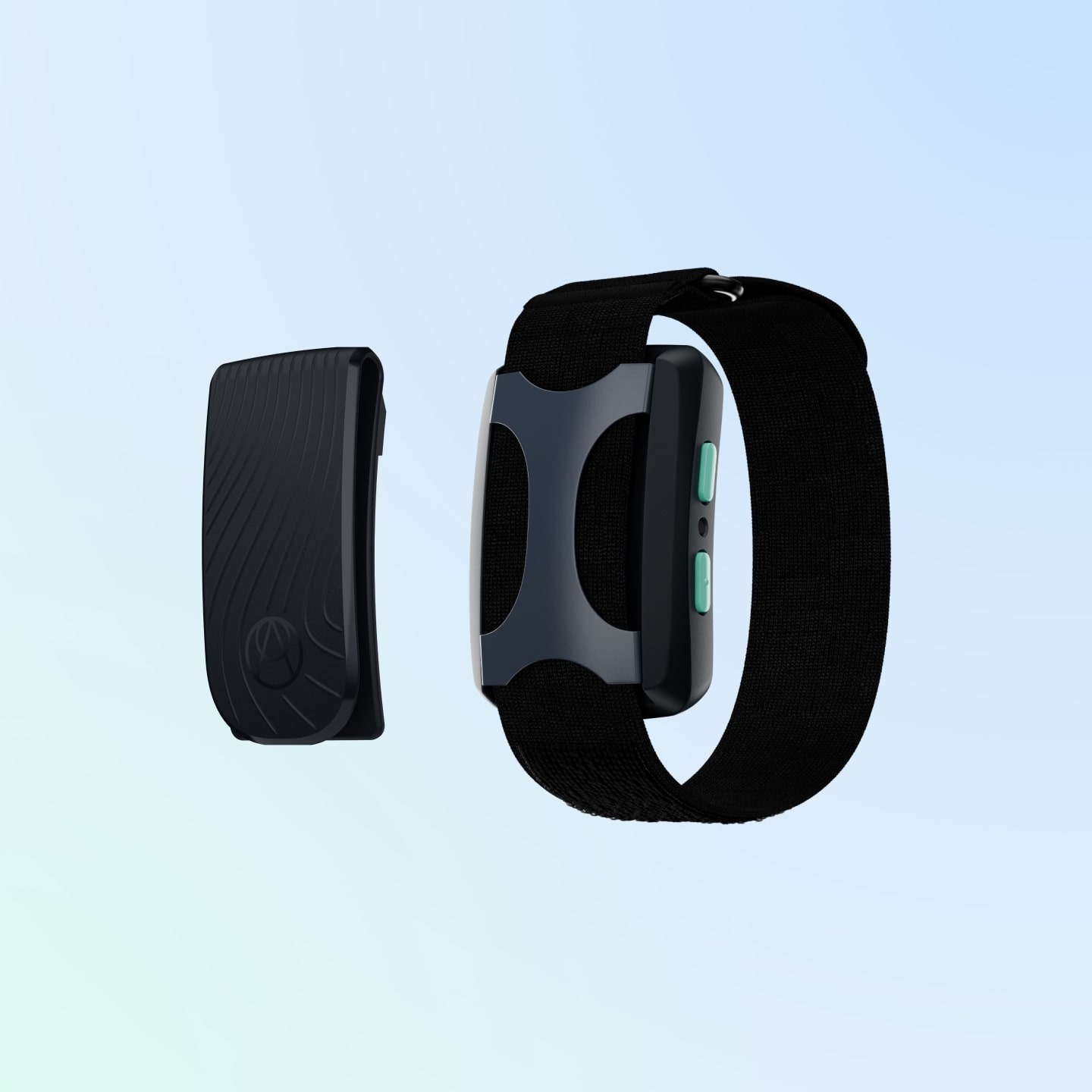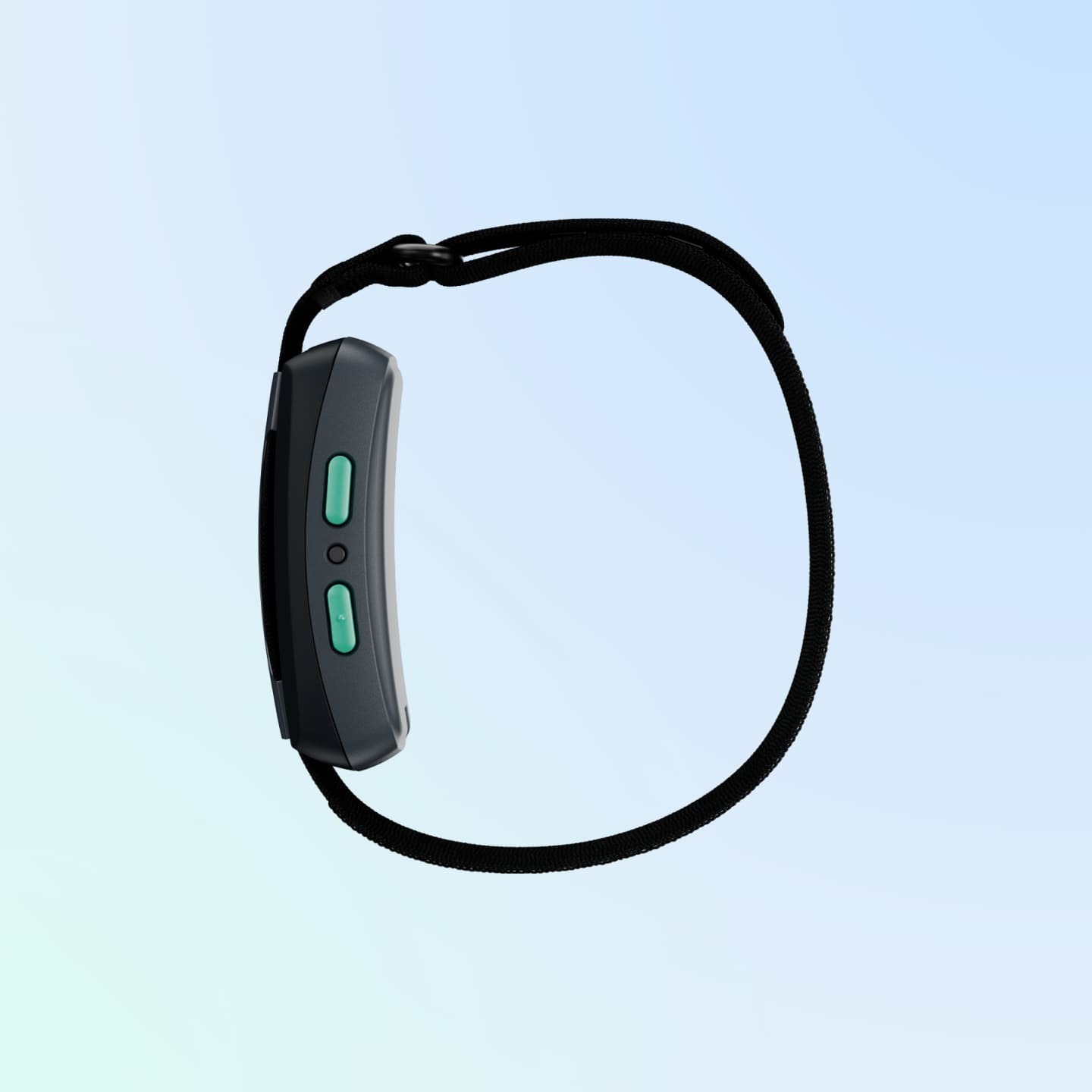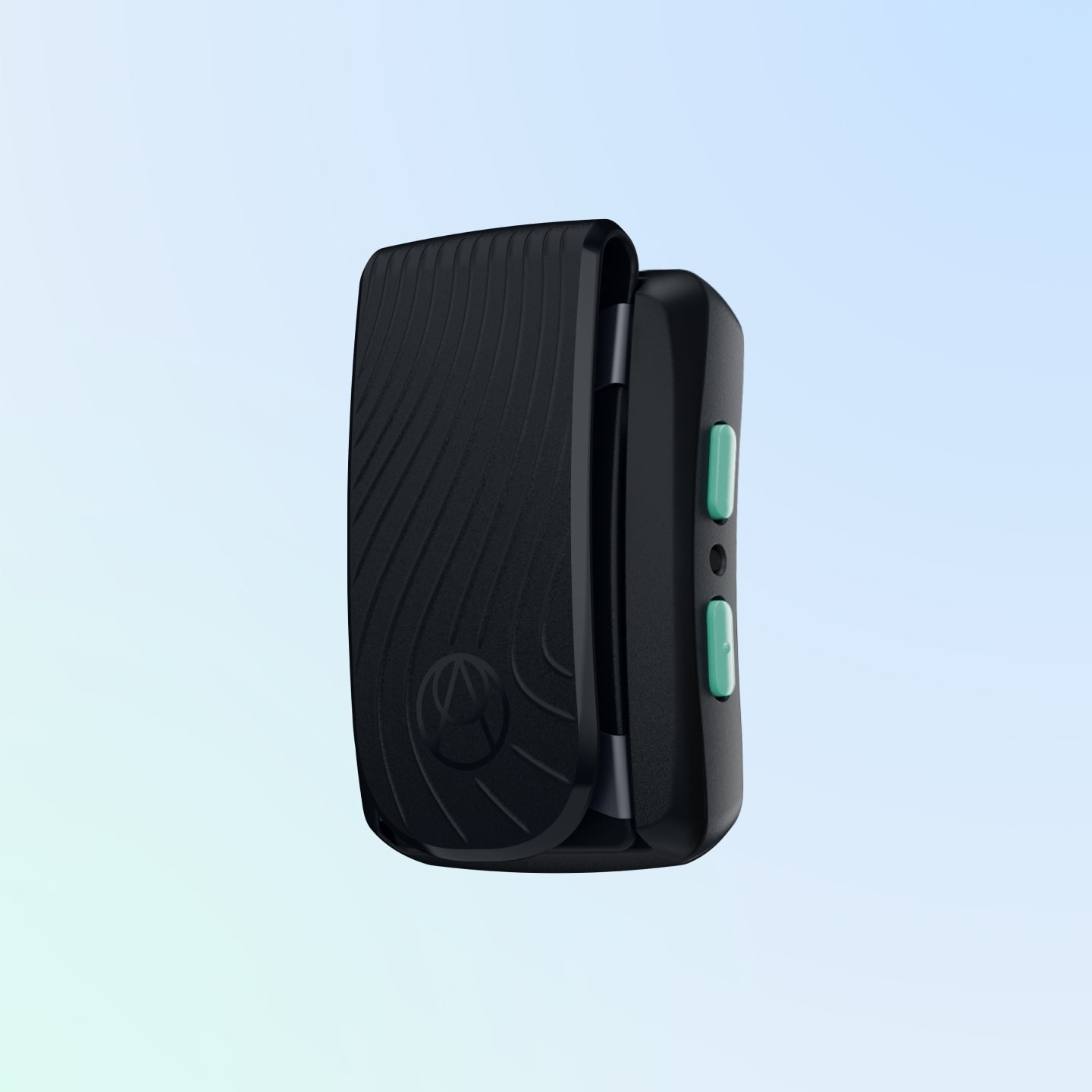 The Apollo® wearable improves your body's resilience to stress, so you can relax, sleep, focus, recover, and feel better. Rather than tracking your health, the Apollo wearable is proven to actively improve it.
Includes one medium band, which fits most adult and teen wrists and ankles. Large bands and small bands available separately.
The Apollo wearable uses safe, non-invasive touch therapy to send silent, soothing vibrations to the body that help you feel safe and in control. Wear the Apollo device as a band on your wrist or ankle or as a clip attached to your clothing. Apollo Bands and Clips give you the flexibility to try Apollo in different places and experiment with what works best for you. Use the Apollo Neuro app to choose a mode or create a daily schedule to help you transition throughout your day. Developed by physicians and neuroscientists, the Apollo wearable has proven outcomes across sleep quality, focus, heart rate variability, performance, and recovery, and is appropriate for both adults and children.
The Apollo device comes with both a Band and a Clip, making it easy to switch throughout the day. Whether that's on your wrist, ankle, or clipped to your shirt, bra, or waistband, you may choose to wear Apollo in different ways as you go about your day. For best results, it's important to place the device near a bone, like your wrist, ankle, chest, spine (near the back of your neck), or hip.
To use the Band:
Feed the hook-and-loop tab of the band under the Clip and slide the band through, with the hook-and-loop strip facing up toward you
Slide the device all the way to the metal D-ring
To use the Clip:
Remove the Band (if already attached)
Slide the Clip underneath the metal top of the device. The triangle on the back of the clip should face the device
There will be a click when it is securely attached
Wear your Apollo with the back of the device next to your body
A note on intensity: Intensity level preference will vary depending how you wear your Apollo. Use the Apollo Neuro app or the buttons on the Apollo device to adjust the intensity up or down. You can feel Apollo vibrations more on larger bones, so if you wear Apollo on your chest or spine, you'll likely want to start with a much lower intensity than wearing it on your wrist or ankle.
The Apollo device comes with a Medium Band, which we recommend for most adult and teen wrists and ankles.
We offer additional Bands for purchase if you would like multiple sizes. Since many people prefer to wear Apollo on the ankle while they sleep, order a size that can fit your ankle as well as your wrist. Size Small is best for children under age 12 and very small adult wrists. Size Large is best for larger adult ankles and upper arms.
Size
Details
Ideal for
Small
4″ – 7.5″ (101mm to 190mm) in circumference. The total length is 9.5″ (241mm).
Children under age 12 wrists and ankles
Medium
5″ – 8.5″ (127mm to 216mm) in circumference. The total length is 10.5″ (267mm).
Most adult and teen wrists and ankles
Large
6″ – 11″ (152mm to 279mm) in circumference. The total length is 13″ (330mm).
Larger adult ankles and upper arms
6-8 hours of continuous use
Clips are made from durable polycarbonate plastic
Bands are made with a comfortable and durable neoprene material with polyester overlays
Bluetooth BLE 5.0
Airplane mode
1-year warranty
Assembled in the USA
Haptics by Lofelt
30 day money back guarantee
Try it risk free! Return your Apollo wearable within 30 days from the date of delivery.
FAQs
The Apollo wearable is safe and non-invasive, and has no significant side effects or negative reactions from routine use in adults and children alike. It can be used as a complement to enhance the effects of many other stress relief practices, therapeutics, and medications without harmful interactions.
In order to maximize benefits from the Apollo wearable, including improving sleep, focus, energy, and stress-relief, use Apollo at least 3 hours a day, 5 days a week, during the day and night. Unlike many other stress relief or meditation wearables, you can comfortably and effectively use the Apollo wearable throughout the day and night while you sleep. Remember, using Apollo consistently is key to feeling better.
The Apollo wearable improves your resilience to stress through novel touch therapy, felt as soothing vibrations, using the Apollo Neuro mobile app to control Apollo Vibes, duration, intensity, and more. When we are feeling stressed, the sympathetic (fight-or-flight) branch of our nervous system is activated. That stress response leaves us feeling tired, distracted, overwhelmed, and makes it difficult to sleep. Apollo works by signaling safety to the body through your sense of touch, restoring balance to the nervous system.
To use the Apollo wearable, wear the device as a band on your ankle or wrist, or wherever you like by clipping it to your clothing. Select your Vibe in the app, such as Fall Asleep, Social, or Focus, and Apollo will deliver gentle vibrations that help you achieve your goal and transition through your day in a calmer, more balanced state.
Yes, iOS users can link their Apollo Neuro accounts to Apple Health in the Apollo Neuro app. By using this Apple Health integration, you'll be able to track your Apollo wearable usage as Mindful Minutes to optimize your experience.
★ ★ ★ ★ ★
"Apollo has helped me to be more calm when dealing with physical and mental stress. It's especially helpful in calming me down and relaxing at night. I've used it every day since I got it."
— Noah F.
★ ★ ★ ★ ★
"Since using Apollo, I feel much calmer and am much more productive in my daily life."
— Lisa R.
★ ★ ★ ★ ★
"Apollo helps me concentrate on work, sleep better, and chug through social occasions feeling more connected and energized. Worth every penny."
— Kelly H.
★ ★ ★ ★ ★
"I find Apollo very helpful for maintaining a sense of equilibrium. If something gets stirred up, my nervous system calms down much more quickly than it did before."
— Jan F.